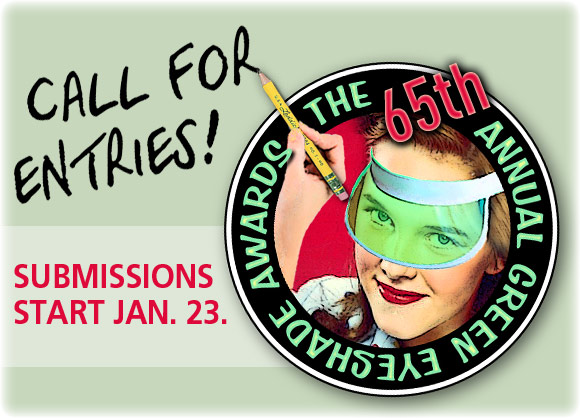 The nation's oldest regional journalism contest is about to accept entries for the 65th time.
---
Members of the Society of Professional Journalists pay $40 per entry, while non-members pay $60 per entry. If you want to submit four entries, might as well join for $75 – you'll come out $5 ahead.
College entries remain a measly $20 per. Every dollar after expenses is spent on journalists like you, for all kinds of training programs. The Green Eyeshade directors are volunteers, as are the judges from all over the country.
Entering is online and easy. We'll have details on Monday, Jan. 23. Finalists will be announced on Thursday, April 30. Questions? Holler.