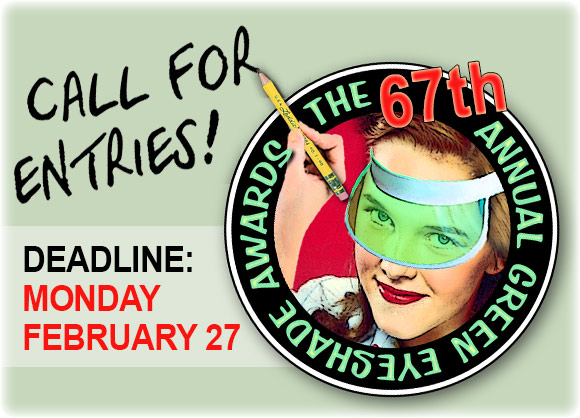 The nation's oldest regional journalism contest is opens Friday for the 67th time.
---
Members of the Society of Professional Journalists still pay $40 per entry, while non-members still pay $60 per entry. Because we like tradition, those prices haven't changed in seven years, and all college entries remain a measly $20 per.
Deadline to enter is 11:59:59 p.m. Monday, Feb. 27. Winners will be announced in April. (The actual date depends on how many awesome entries have to be meticulously judged.)
Every dollar after expenses is spent on journalists like you, for all kinds of training programs. The Green Eyeshade directors are volunteers, as are the judges from all over the country.
---
CLICK HERE for the 2016 winners of the Green Eyeshade Awards.