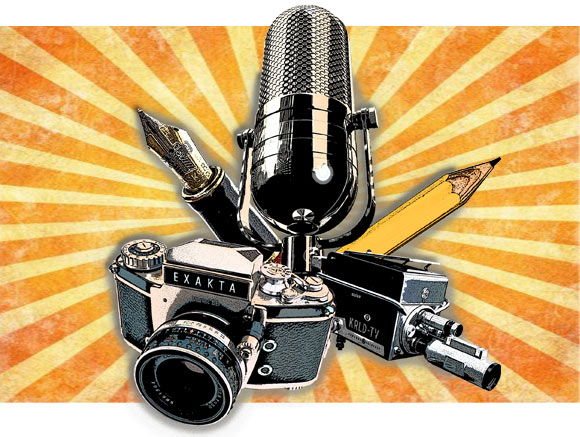 Are You One of The Best College Journalists
in the Southern United States?
---
Unlike other contests, the Green Eyeshades recognizes students who work hard all year long. Then we help them land jobs.
---
The Green Eyeshades doesn't have categories for individual stories – only individuals.
If you cover a beat in the South – that's Alabama, Arkansas, Florida, Georgia, Kentucky, Louisiana, Mississippi, North Carolina, South Carolina, Tennessee, and West Virginia – this is your chance to be recognized nationally.
Winners will be featured on the Society of Professional Journalists' website. SPJ is the nation's largest journalism organization, and the coverage will be suitable for linking on internship and job applications.
Click here to see how the some past winners have been lauded.

• Open to any college student enrolled in at least one class in 2020.
• For each category, send links to three (that's 3, also III) of your best clips – from print or online, from any student or professional media outlet based in the Southern United States.
• Except for the last two categories, you can submit written stories, broadcast reports, or a mix of both.
• All entries must have been published in 2020.
• All entries must be submitted by 11:59 p.m. on Monday, March 15, 2021.

We want to reward reporters who cover a beat and don't get the love they deserve. We want to express appreciation to photographers and designers who put in long hours on deadline.
So three kick-ass investigative clips, while awesome for most contests, isn't as impressive as one investigation, one meeting story, and one profile. Same thing with photos and design.
Our judges – all professional journalists, some of them hiring editors – are eager to see which students can give their readers a lot of different looks. If that describes you, read on.

Only $20 per category. Hasn't changed in, well, ever.
Submit your stuff at the ENTER NOW page.

1. Best news reporter in the South
News coverage on any single topic or multiple topics, on or off campus.
---
2. Best feature writer in the South
Can include features on any topic, from sports profiles to first-person immersion pieces.
---
3. Best sports writer in the South
Can include columns, game stories, features, and profiles.
---
4. Best columnist in the South
Opinions can encompass sports, news, feature, and humor.
---
5. Best designer in the South
Single pages, spreads, special issues, covers, photo stories, whatever. (Helpful hint: Headlines that fit with the photos/illustrations and overall design will impress the judges.)
---
6. Best photographer in the South
Three shots of anything, from sports to news to feature to entertainment. NOTE: SUBMISSIONS MUST INCLUDE CUTLINES. Photographers who can't write proper cutlines should be disemboweled.